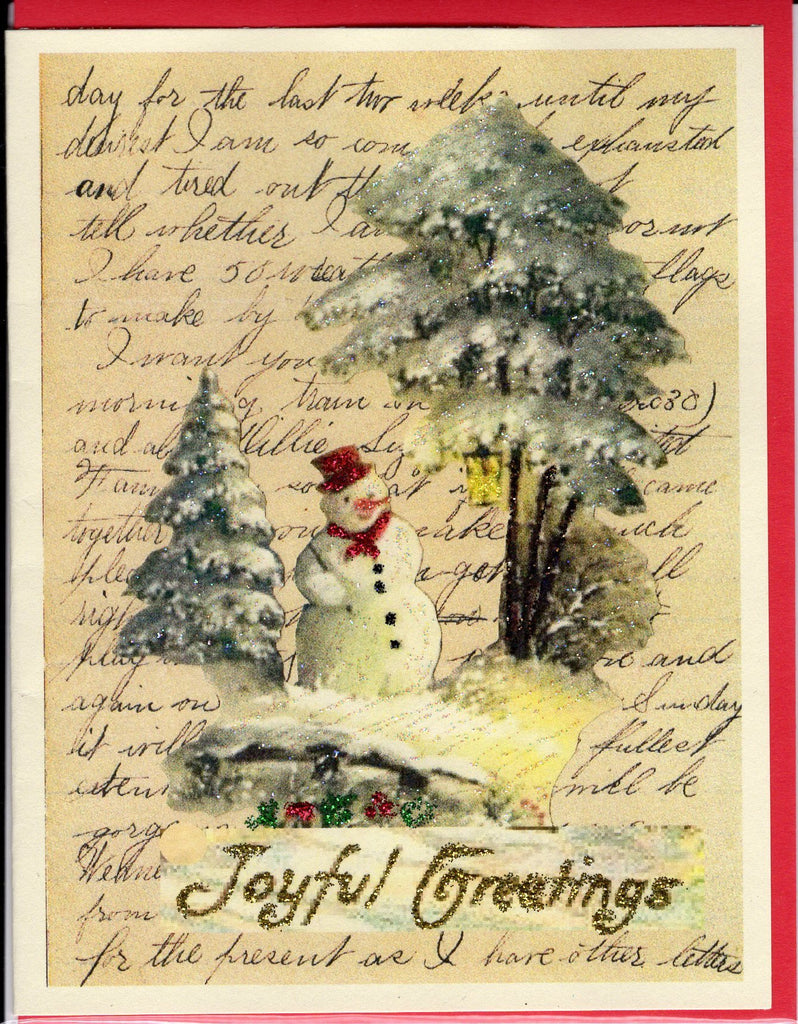 "Dear Rose...1888 Letter" Christmas Card Bundle ~ 10-Card Pack
Designed with a 130-year-old letter from our own ephemera collection and various Victorian Christmas cut-outs, these blank note cards are delicately detailed with colored glitter. Many Victorian paper items were embellished with a hint of artistic glitter. A Marble Faun Books & Gifts exclusive. 
Blank note card & red envelope with each.
4.25 x 5.5"
Card Bundle includes 5 "Dear Rose" Designs (pictured), 2 of each design with accompanying red envelopes.