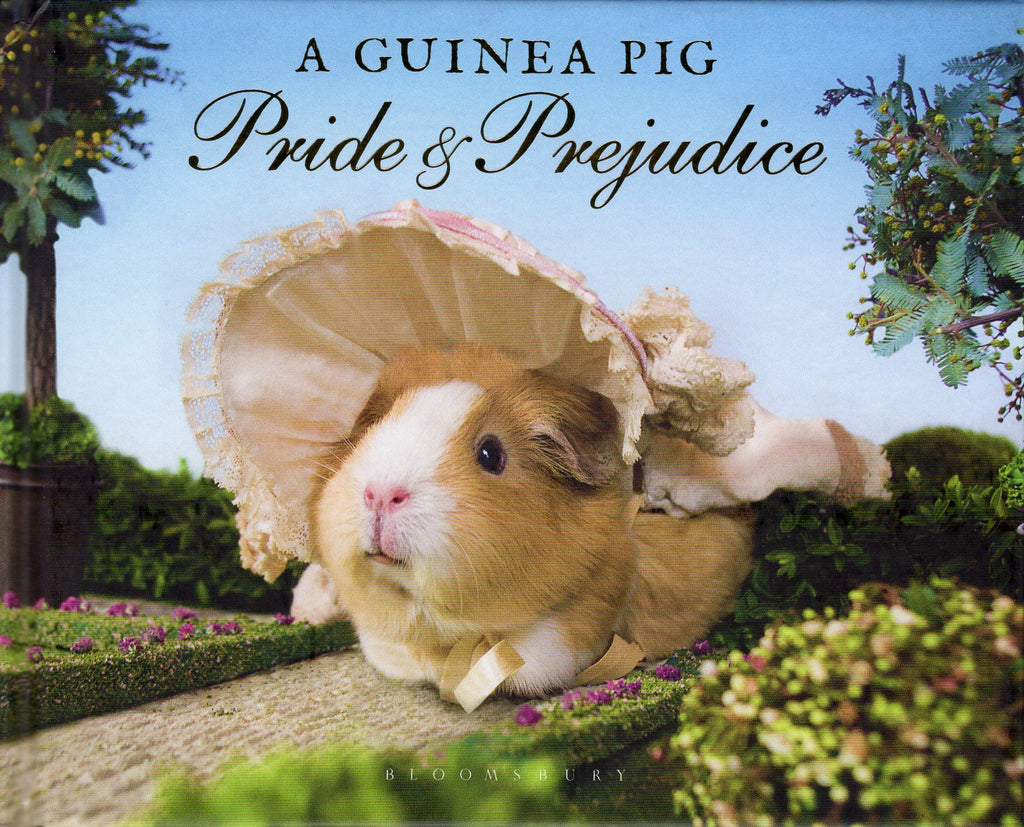 A Guinea Pig PRIDE & PREJUDICE
NEW!
"It is a truth universally acknowledged, that a single guinea pig in possession of a good fortune must be in want of a wife.

It is a truth personally acknowledged by Mrs. Bennet that all five of her furry daughters--Jane, Elizabeth, Mary, Kitty, and Lydia--are in need of husbands.
To her mother's grave disappointment, Elizabeth Bennet is headstrong and won't take just anyone, especially not the haughty Mr. Darcy.* Elizabeth blames the arrogant gentleman for steering Mr. Bingley, one of the rare men in possession of a good fortune, away from her older sister Jane. But when boy-crazy Kitty and Lydia fall in with the wrong crowd, it is Darcy who saves the day--and the Bennet family honor--and wins Elizabeth's tiny, rapidly beating rodent heart.
This delightful retelling of Pride and Prejudice is illustrated throughout with full color photos of the finest guinea pig actors working today. Costumers familiar with the elegant curves of the guinea pig form have tailored lush period looks. And of course, it is the love between guinea pigs that can best illustrate the depth of feeling between Jane Austen's Elizabeth and Mr. Darcy." ~ Publisher.
Adorable and beautifully rendered.